Here's the promised photos, a fantastic show from
Vaud
and the Villains! Yeah, I'm gonna be their unofficial LA
internets
cheerleader for a while, so get used to hearing about these guys...
This was a smaller lineup than the first time we saw them, so the amazing O-
Lan
the Terrible (the accordion player) and One String (The One-String Guitar player) weren't there, and I think the vocalist lineup was slightly different too...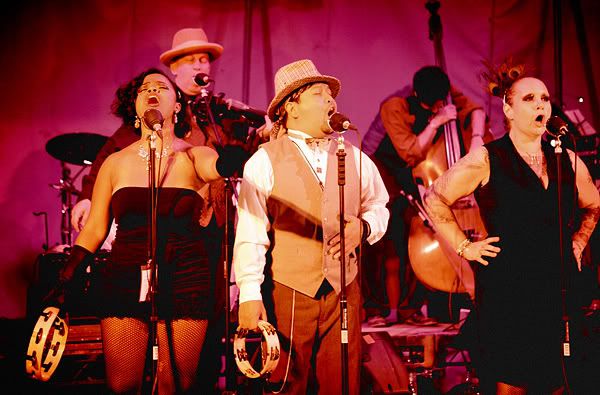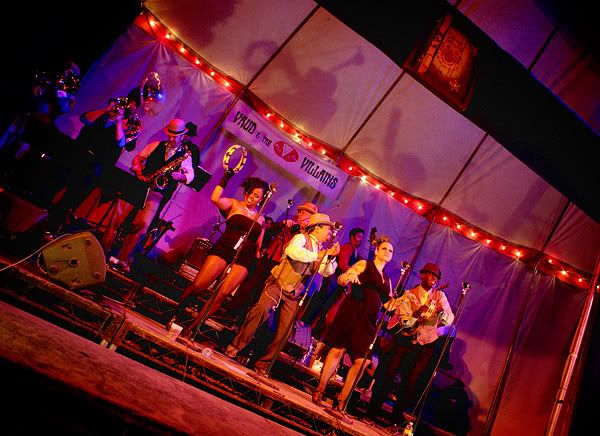 BUT, last time we were late, so we didn't see dancing girls, problem remedied!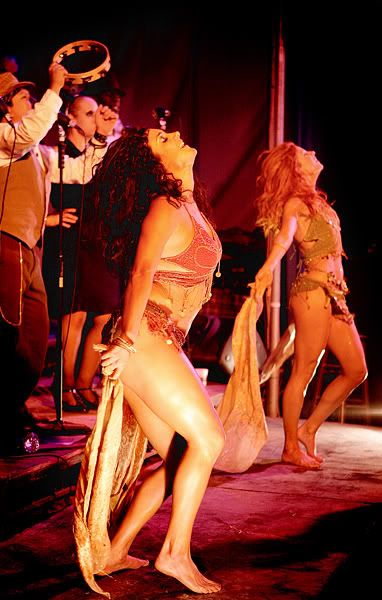 Vaud's
patter between songs is amazing. He sucks you right into the world of the band. This isn't a bunch of ex-ska band guys who bought some hats and ties, no! There's a story at work here, revival, redemption, the joy of music! A band of bandits on the run!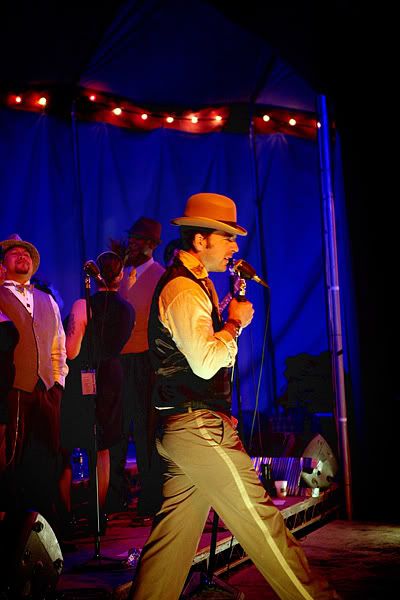 The crowd was
hoppin
'!
Peaches
Mahoney
came out and did a sultry torch song...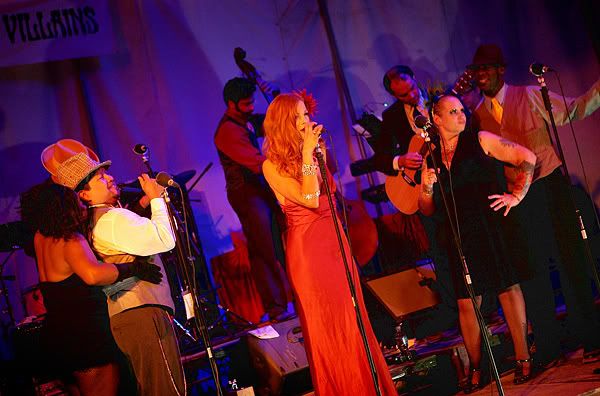 And they sent us home with a song in our hearts. Every saint has a past, every sinner has a future! Hopefully a
Vaud

and the Villains
show will be in your future soon!
Photos courtesy of the amazing
Aleks
@
PolkaPhotos

.com
!